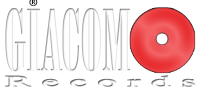 Giacomo Records was founded in Hamburg in 1980 by Peter Giesecke. Under his pseudonym, Patric Perquee, he is working internationally as a music producer, composer and music publisher since the late 1970s. Giacomo Records was activated in 1987 with the aim of creating outstanding and high-quality music productions, for you as a music lover.
THE MUNICH PHILHARMONIC ORCHESTRA

plays
ABBA, The BEE GEES, ELVIS & The ROLLING STONES Classic
Created, Directed & Produced by Patric Perquee  
for HOT SHOT PRODUCTION/GIACOMO RECORDS
Conducted by Leon Yves †
Soloists:
Violin: Sreten Krstič
Violincello: Wolfgang Tiepold †
Oboe: Ulrich Becker, Stefan Gleitsmann
Flute/Flauto Traverso: Burghard Jäckle
Clarinett/Clarinetto: Vladimir Brunner
French Horn/Corno: Hartmuth Hubert,  David Moltz
Trumpet/Tromba: Guido Seegers
Kettledrum/Timpani: Peter Sadlo †
Concertmaster:
Sreten Krstič  &  Mathias Freund †
1. & 2. Violins:
Sreten Krstič, Mathias Freund †, Karel Eberle, Philip Middleman, Peter Becher,  Winfried Grabe,  Wolfram Lohschütz,  Katharina Reichstaller, Manfred Hufnagel, Katharina Krüger, Michael Durner, Thomas C. Wolf,  Max Fischer, Philip Middleman, Ilona Weninger, Wolfram Reuthe, Anja Trautwein, Wolfram Lohschütz, Mitzuko Date-Botsch, Beate Färber, Josef Thoma, Martin Manz, Anja Traub, Katrin Ambrosius-Balldus, Ilona Cudek, Matthias Löhlein,  Josef Thoma, Katharina Reichstaller, Traudel Reich, Nils Schad,  Namiko Fuse,
Violas:
Burghard Sigl,  Max Spenger, Wolfgang Stingl, Wolfgang Berg, Deinhard Goritzki, Gunter Pretzel, Tividar Popa,  Klaus Kosbahn, Gero Rump,  Rafael Wojsyk, A. Süßmeier, Walter Koller, Herbert Steiber,  Josef Merkl,  Hans O. Rath, Wolfgang Reuthe, Willi Schmid, Stefan Schütz,K atharina Schmid, Tividar Popa
Violoncelli:
Stephan Haack, Thomas Ruge, Herbert Heim, Veith Wenk-Wolf, Joachim Wohlgemuth, Isolde Hayer, Reimund Trenkler, Elke Funk-Hoever
Double Bass/Contrabasso:
Holger Hermann, Wolfgang Nestle, Yoshinori Suzuki, Eberhard Beringer,  Dorin Marc
Flute/Flauto Traverso:
Burkhard Jäckle, Gabriele Krötz,
Oboe:
Ulrich Becker, Bernhard Berwanger, Otto Amann,
Clarinet/Clarinetto:
Alexander Gruber, Peter Flämig, Matthias Ambrosius
Bassoon/Fagotto:
Jürgen Popp, Richard Popp, Johannes Hofbauer
French Horn/Corno/Flugelhorn:
Robert Ross, Hartmuth Hubert, David Moltz, Hubert Pistl, Fritz Staab, Ulrich Haider
Trombone:
Dani Bonvin, Bernhard Weis, Robert Meissner, Robert Kamleiter
Trumpet/Tromba:
Guido Segers, Uwe Komischke, Helmut Reinhart, Franz Unterrainer
Tuba:
Thomas Walsh, Ulrich Trauner, Hubert Hohmann
Kettledrum/Timpani:
Stefan Gagelmann, Peter Sadlo †, Guido Rückel, Arnold Riedhammer,
Percussions /Batteria:
Cornelius Hirsch, Edgar Guggeis †, Jörg Hanabach
Special thanks to Sergiu Celibidache † and the members of the Munich Philharmonic Orchestra (Münchner Philharmoniker).
We created something extraordinary – Masterpieces of the Rock/Pop Classic.
Thanks to my wonderful friends, the musicians:
Acustic & Electric Guitars: Billy Lang, Florian Leis-Bendorff †, Nils Tuxen, Jürgen Schröder
Keyboards & Bass: Chris Leis-Bendorff
Drums: Curt Cress, Thomas Simmerl
And last but not least: The Music-Albums were recorded by Mal Luker & Patric Perquee and Mixed by Ronald Prent, Berni Staub & Patric Perquee
It is a great honour and fun to have made these amazing albums with you. Thanks and god bless you.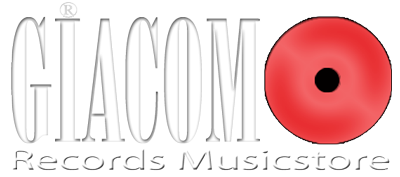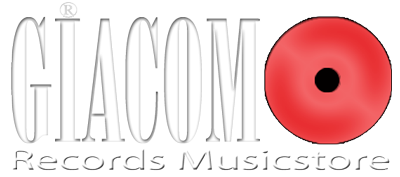 ® All rights reserved | © Copyright by Giacomo Records